What Will Effect IP Test?
IP test chamber can simulate various environments such as the rain and water spraying test that electronic products and their components may be subjected to during transportation and use. It is suitable for the protection of external lighting,signal devices and the shell of automobile lamps.
Different products need to do different tests, IP test chamber protection level (IP test) is also different. Ingress Protection is the full name of IP. IP level is the protection level of the shell of electrical equipment against foreign body invasion. It comes from the standard IEC50529 of the International Electrotechnical Commission, which was also adopted as the national standard of the United States in 2004. The IP level is composed of two numbers. The first number dust resistance. The second number indicates waterproof. The higher the number, the better the protection.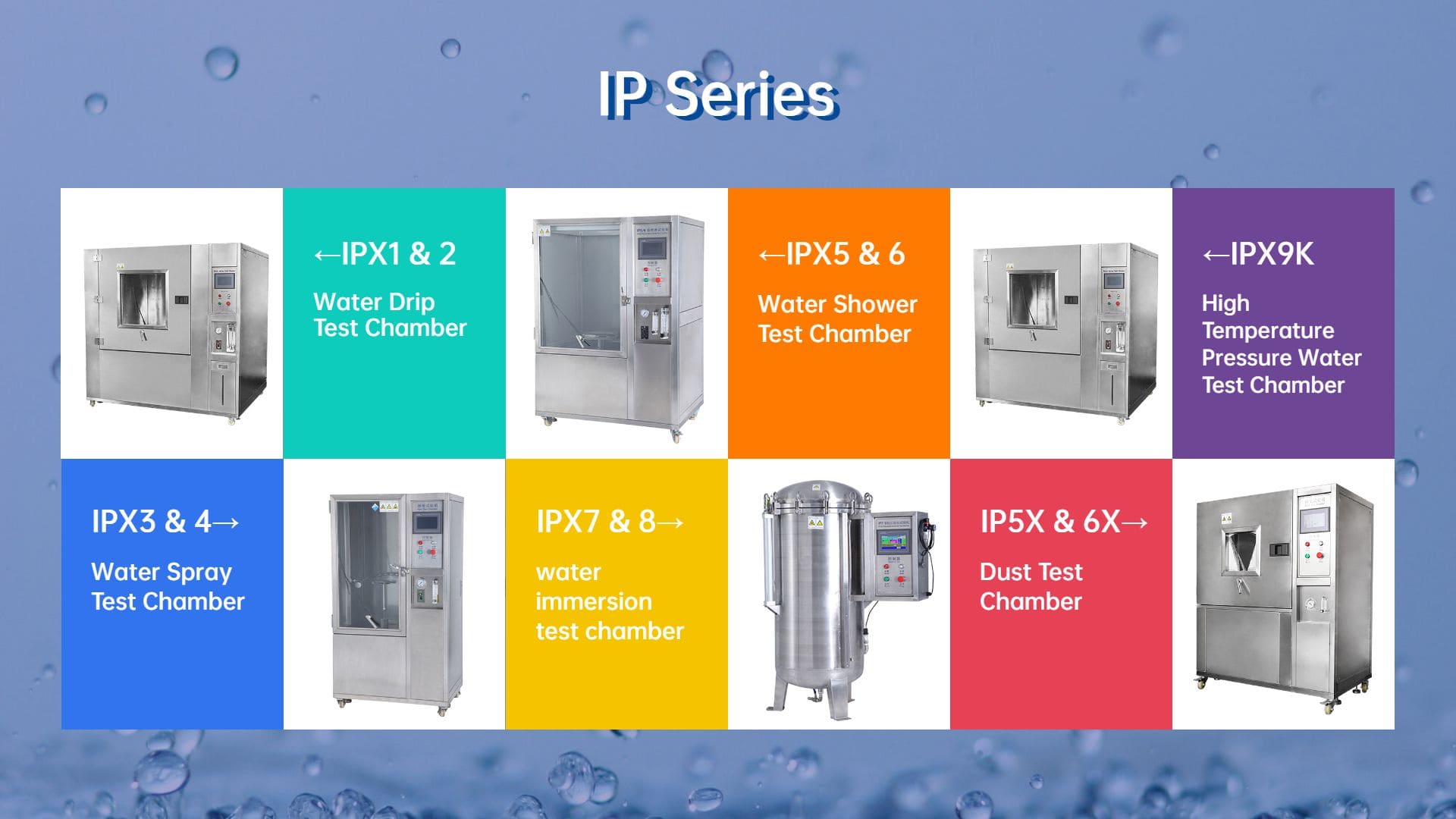 Generally speaking, the IP test is affected by 3 elements: placement, water temperature and water pressure.
1 Placement
During the test, the test time directly affects the rationality of the test results, and if the test time is too long, it does not conform to the natural rainfall. If it is too short, the rain cannot enter the tested products and cannot achieve the effect of assessment. In addition, in the case of natural rainfall, the direction of each rainfall could not be the same, which made the surface of the subject products under different conditions of rain, so we put the subject products in the normal use state during the test.
2 Temperature
When it rains naturally, the rain can adjust the temperature, so the temperature of the rain will not be too high to the ground. When the test is conducted according to the standard test conditions, the temperature of the water does not have to be controlled, but the temperature of the water should be as close as possible to the temperature of the tested product, so as to reduce the possibility of condensed water inside the tested product.
3 Water Pressure
The pressure of the waterproof test chamber is supplied by tap water. When the pressure is large, it is small and fluctuates greatly. The pressure stabilizing device should be used to keep the water pressure stable.
Huda has more than 18 years experiences in Test Machine, and provide high quality IP Test Machine.
Please don't hesitate to contact us if any question about it.
Back to The List